Program No. 2. Trauma and orthopedic surgery for adults and children
Content:
Consultation by a trauma and orthopedic surgeon and a general practitioner;
Chest X-ray;
Complete blood count, urinalysis, blood chemistry, coagulation profile, blood type and Rh, RW;
ECG;
Surgery, anesthesia;
Inpatient care for 5 days;
Consumables, medications, meals.
Cost of the Program:
Osteosynthesis: from $900
Joint arthroscopy: from $950;
Hand surgery: from $830;
Bone reconstructive surgery: from $940.
To learn more about the program, please call us on +375 17 245 25 12 or contact us at Адрес электронной почты защищен от спам-ботов. Для просмотра адреса в вашем браузере должен быть включен Javascript..
Today many people keep up with an active lifestyle. Unfortunately, an active lifestyle often leads to traumas. These are mainly the traumas of the musculoskeletal system and ligaments. Trauma and orthopedic surgery helps to treat compound and multiple fractures.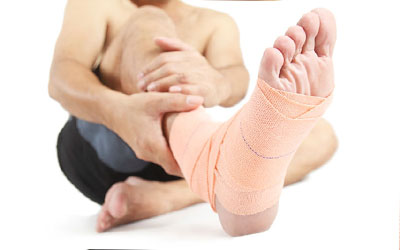 How are in the trauma risk group?
Athletes, hyperactive children, people of certain professions (pilots, industrial climbers, mill operators) are in the trauma risk group.
Athletes often have traumas of ligaments, muscles and tendons. They also break bones. For many athletes trauma and orthopedic surgery is the only one possible option. After such surgeries athletes may completely recover and resume training.
As far as children are concerned, they often break their limbs. They are very active and very inattentive. They may fall down awkwardly and get a trauma. Some traumas are to be surgically treated immediately.
As per occupational injuries, in most cases such injuries are caused by the unsafe behavior.
Ordinary people may slip, slide or stumble and break their legs or arms, or injure ligaments. Thus, they may need a trauma and orthopedic surgery.