Program No. 1. Hip, knee joint replacement surgery, joint replacement surgery of the hand
Content:
Consultation by a trauma surgeon and a general practitioner;
Chest, hip, and knee x-ray;
Complete blood count, urinalysis, blood chemistry, coagulation profile, blood type and Rh, RW;
ECG;
Surgery, anesthesia;
Inpatient care for up to 10 days;
Consumables, medications, meals.
Cost of implants:
joint of the hand: from $500;
knee joint: from $2100;
hip joint: from $2100.
Cost of the Program:
Joint replacement of the hand: from $1400;
Knee replacement: from $3900;
Hip replacement: from $3400.
To learn more about the program, please call us on +375 17 245 25 12 or contact us at Адрес электронной почты защищен от спам-ботов. Для просмотра адреса в вашем браузере должен быть включен Javascript..
The diseases of the musculoskeletal system are widespread in the Republic of Belarus and other countries. The most common disease is osteoarthritis. Osteoarthritis may result in disability. The most effective method of treatment is joint replacement surgery, i.e. knee, hip or hand joint replacement.
What is osteoarthritis?
Osteoarthritis is a degenerative inflammatory disease which affects a joint. It may affect any joint of the body. The main causes of osteoarthritis are traumas, excessive physical stress and even environment pollution. There are three types of osteoarthritis:
hip osteoarthritis or coxarthrosis;
knee osteoarthritis or gonarthrosis;
osteoarthritis of the hand joints.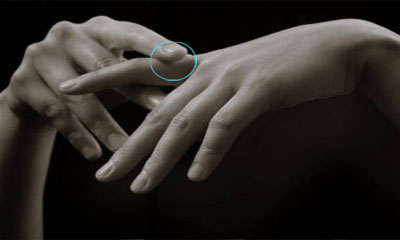 Osteoarthritis breaks down the joint cartilage resulting in joint degradation. It is a non-reversible process.
How to prevent and treat osteoarthritis?
To prevent osteoarthritis of the hip, knee or hand joints it is recommended to rest the joint, take cartilage protectors, non-steroidal anti-inflammatory drugs or painkillers, exercise, undergo physiotherapeutic procedures, etc. However, such preventive activities can not cure the disease.
Surgery. Hip, knee, hand joint replacement surgery.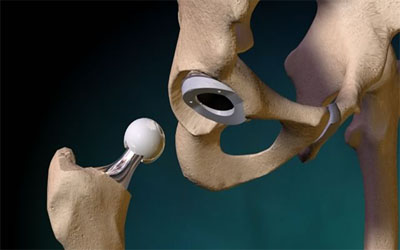 The most effective method of treatment of osteoarthritis is joint replacement surgery, when an affected joint is replaced by an artificial prosthesis. Since prostheses are much more wear-resistant, such surgery may solve the problems with joint forever. Our specialists will decide on a joint replacement program considering the needs of each patient.