About center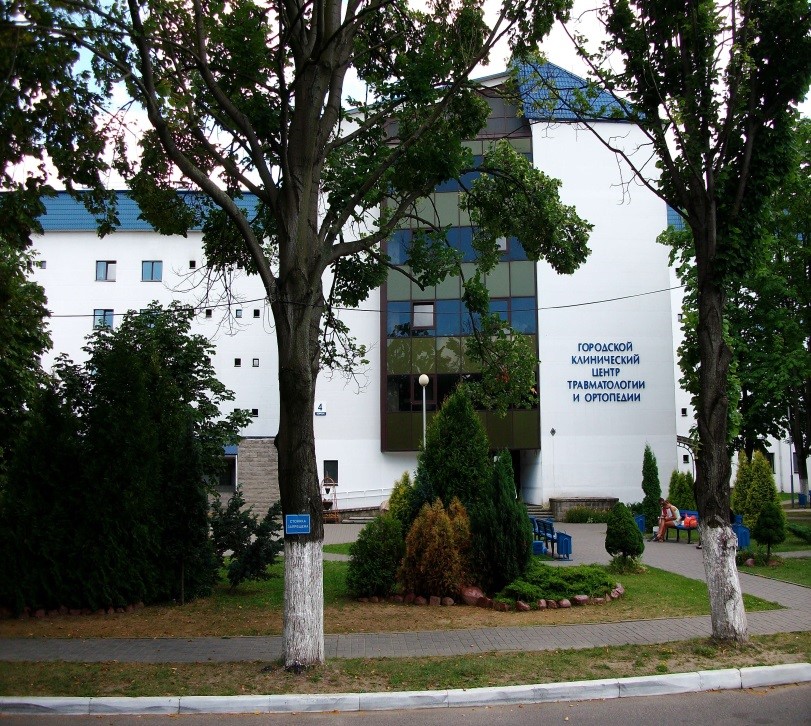 Minsk City Clinical Center of Trauma and Orthopedics (MGKCTO) was established by Order No.610 dated June 28, 2003 of Minsk City Executive Committee "On the establishment of the clinical center of trauma and orthopedics under the 6th City Clinical Hospital with a view to providing inpatient and outpatient care, and consultations to the patients with the injuries of the musculoskeletal system."
Today, MGKCTO is one of the largest healthcare institutions of the Republic of Belarus and the CIS, which provides specialized trauma and orthopedic services.
Every year
over 50 000 patients are admitted by the specialists of the Admission Department;
about 15 000 are admitted for hospitalization;
about 13 000 surgeries are performed.
Research and practical activities are supervised by the specialists of the Department of Trauma and Orthopedics of Belarusian State Medical University.
Annually, the specialists of the Center perform complex and high-tech surgeries:
over 1200 joint replacement surgeries, i.e. surgeries for the replacement of hip, knee, shoulder, ankle and hand joints with the help of prostheses (Stryker, DePyu, Zweimuller, Waldemar Link, Covision, etc.);
over 700 arthroscopic surgeries on knee, shoulder, hip and ankle joints;
osteosynthesis surgeries for limb bone fractures using the advanced osteosynthesis systems (interlocking, DCS, DHS, etc.);
surgeries for traumas, injuries and orthopedic abnormalities in children.
The specialists of the Center developed a range of unique methods of surgical treatment of diseases and injuries of the hand and foot (including hallux valgus), rheumatoid and orthopedic abnormalities of the knee joint, injuries of the rotator cuff, etc. They successfully use all the above methods in everyday practice.
Among the patients of the Center are the citizens of Russia, Ukraine, Baltic States, Germany, UK, USA, African and Asian states.
The keys to our success are highly-qualified staff, state-of-the-art equipment, modern facilities, latest technologies and care for each patient.